*** New Arrivals *** - Gretsch Country Gent 1964 George Harrison look
Gretsch Country Gent 1964
George Harrison look

Want to trade? layby? swap? or make an offer?
Please talk with us 02 6696 3530
Tony Elder / Steve Jackson
.

Original 1964 Gretsch Country Gents are very hard to find, not only due to the popularity of the Beatles, but also because they are great guitars.
The guitar has seen a bit of action and has a few rock n roll bumps and bruises. However, the guitar's finish is original and in very clean condition. The binding is in fabulous condition considering how most of the binding deteriorate on these old Gretsch's, although there is a section of replaced neck binding on the treble side from the fifteenth fret.
Here is what else we have found after a very thorough investigation...
This Gent is from 1964. It has old original Gretsch tuners, although, at some stage a different set of simular dimensions tuners had been fitted. There has also been lacquer added to the rear of the headstock.
Being a 1964, it would appear the front Filtertron pickup may have replaced the Supertron. The pickups sound as good as they look ... very sweet.
The Gent is an early one without a model name on the pickguard and may also have been played left handed or was fitted with a double pickguard. There is also some over lacquering on the heal where it would appear the seam at one stage has had some glue run through a small section of laminate.
Overall a very striking looking guitar with an incredible action and sounds tremendous. Late model Gretsch Deluxe Country Gent case. Dig those crazy double mutes with red felt :)
The guitar action defies logic as it is so low and plays incredibly smoothly! One of the best feeling and playing guitars that I have had the pleasure of picking up. Truly amazing~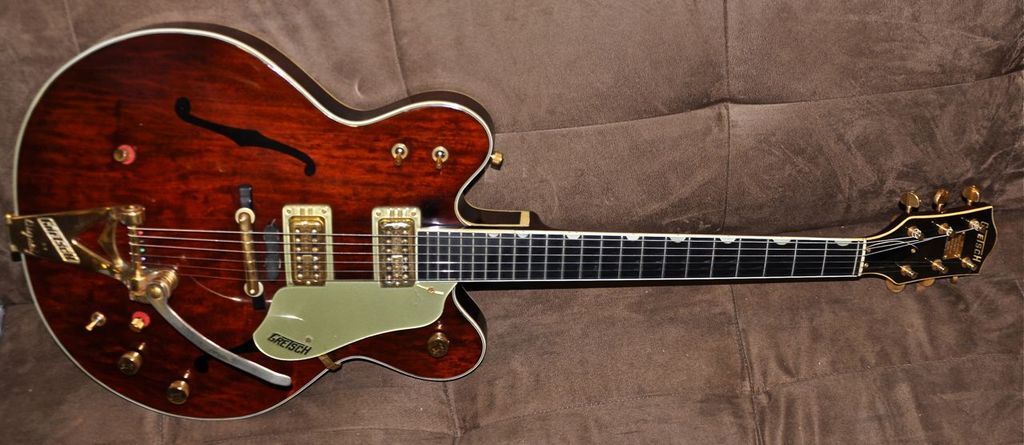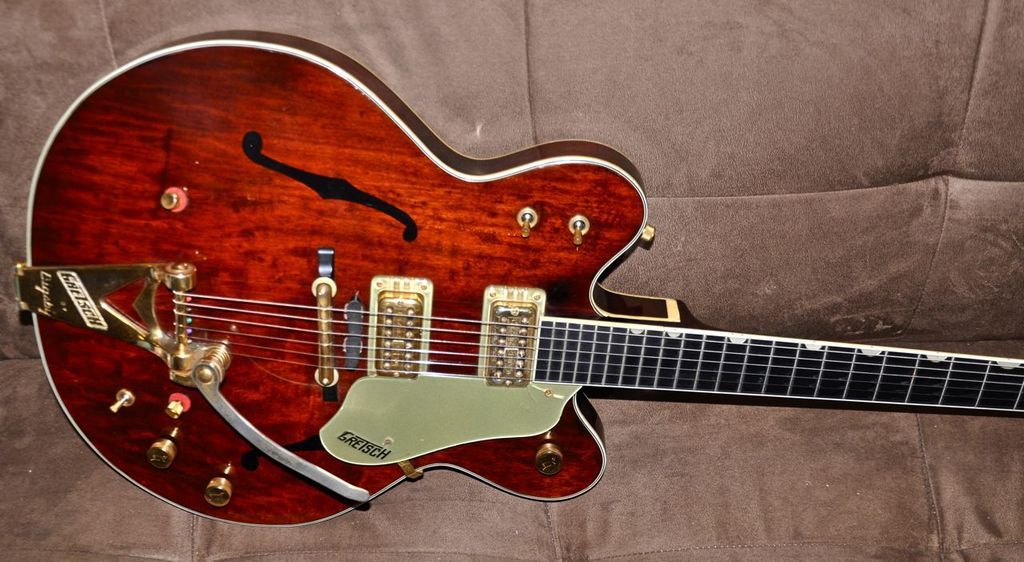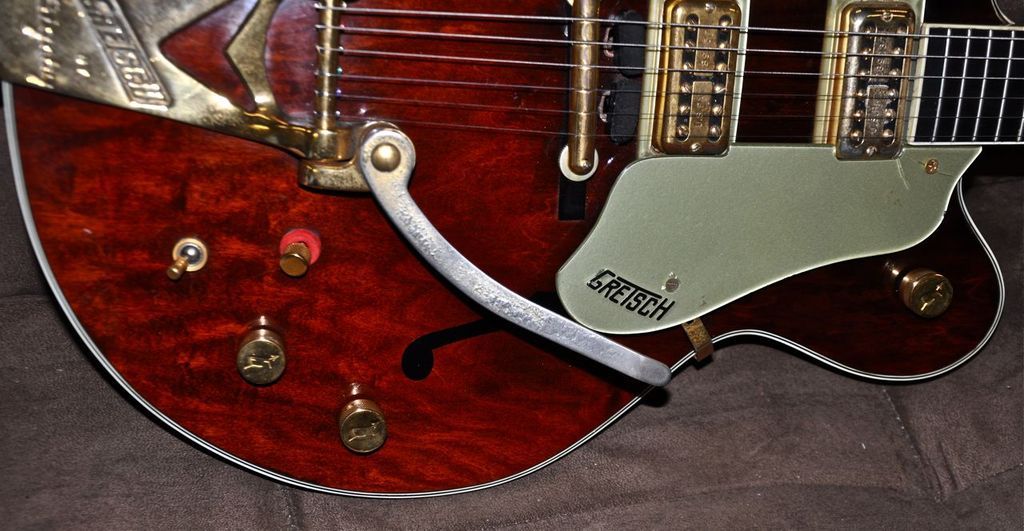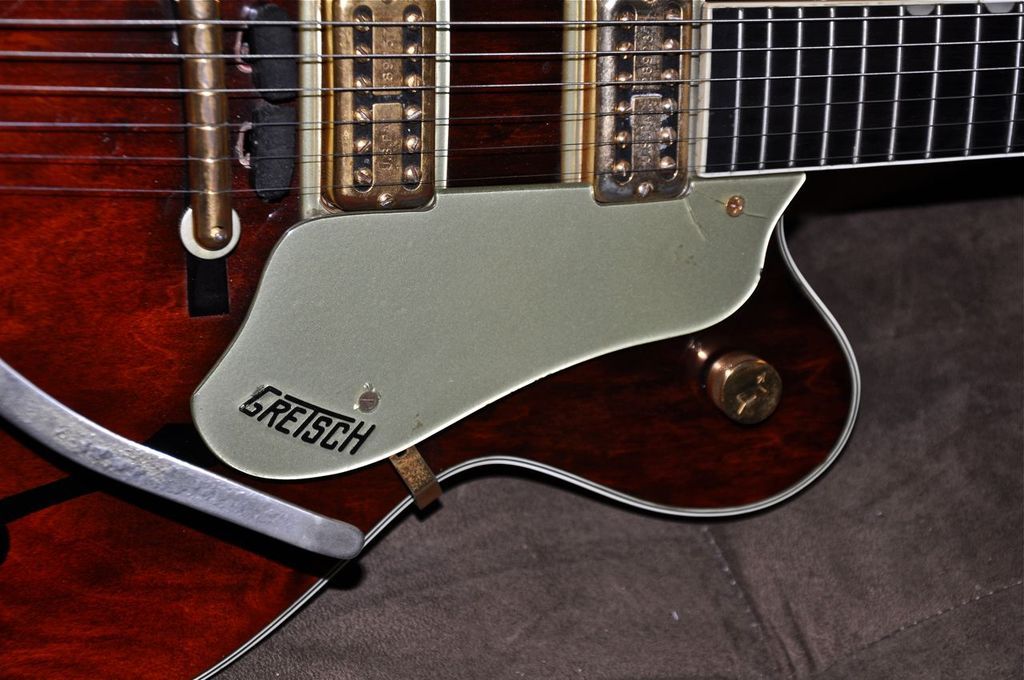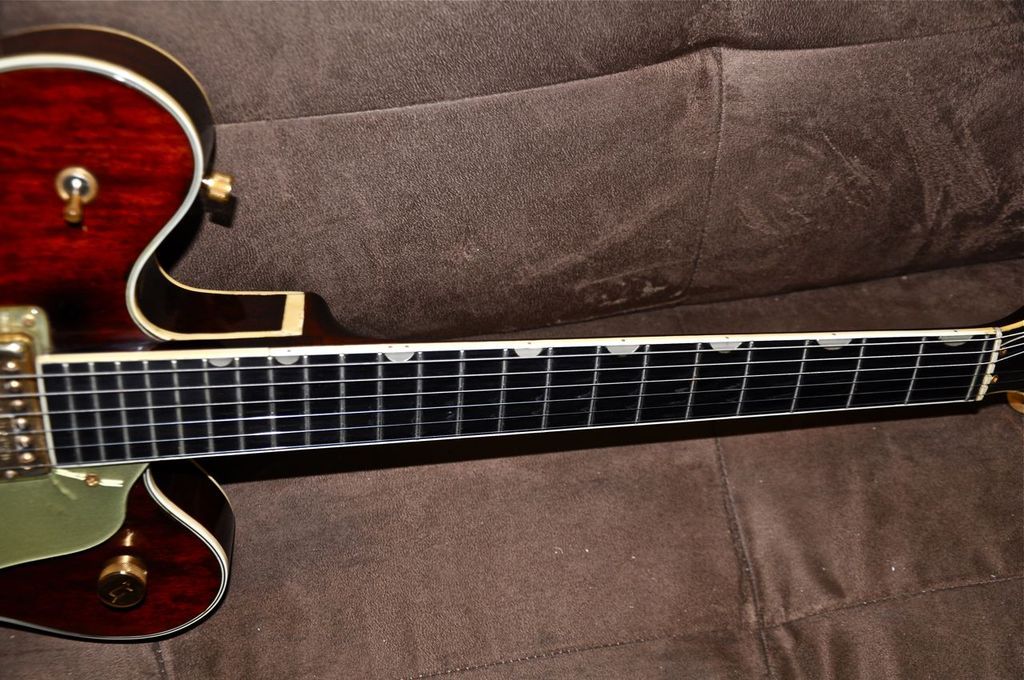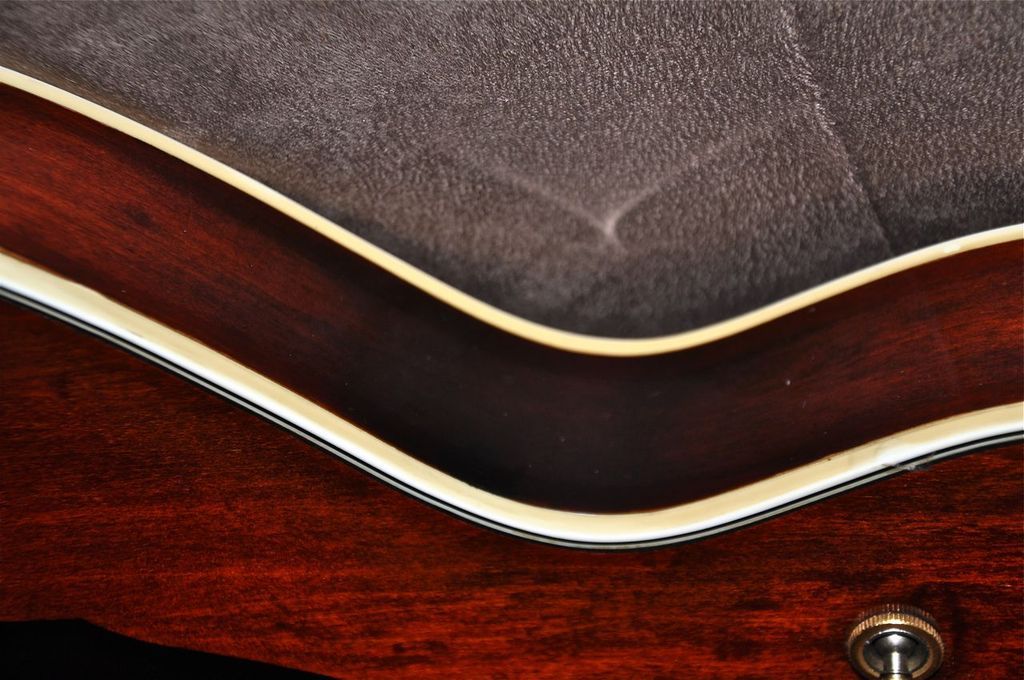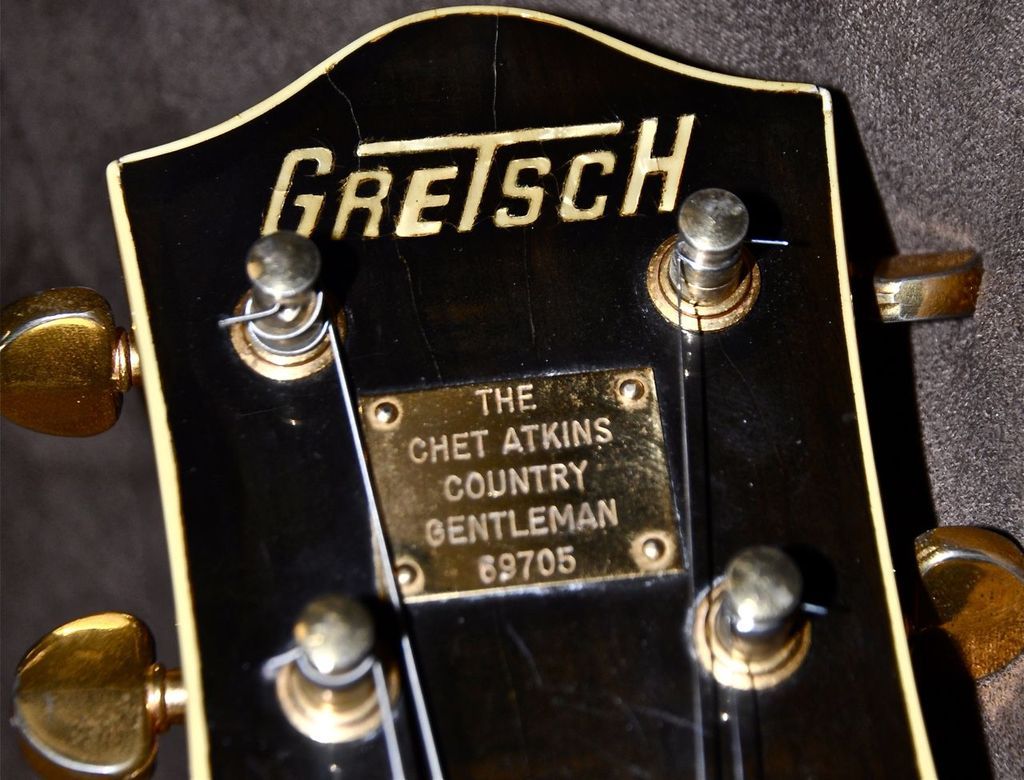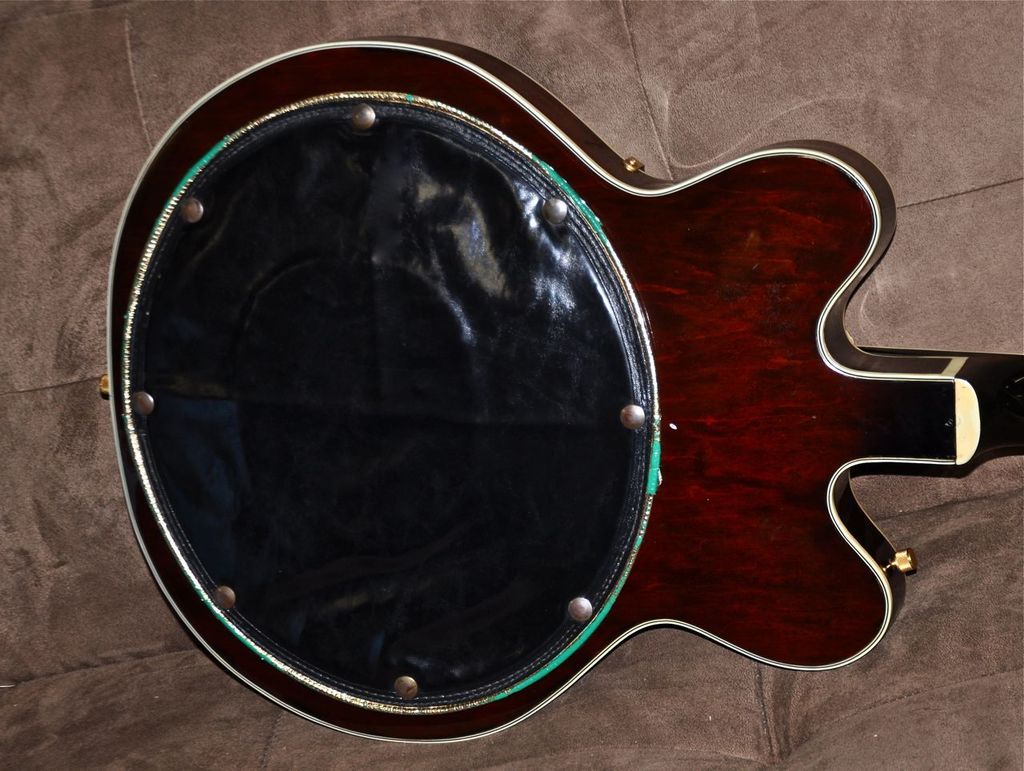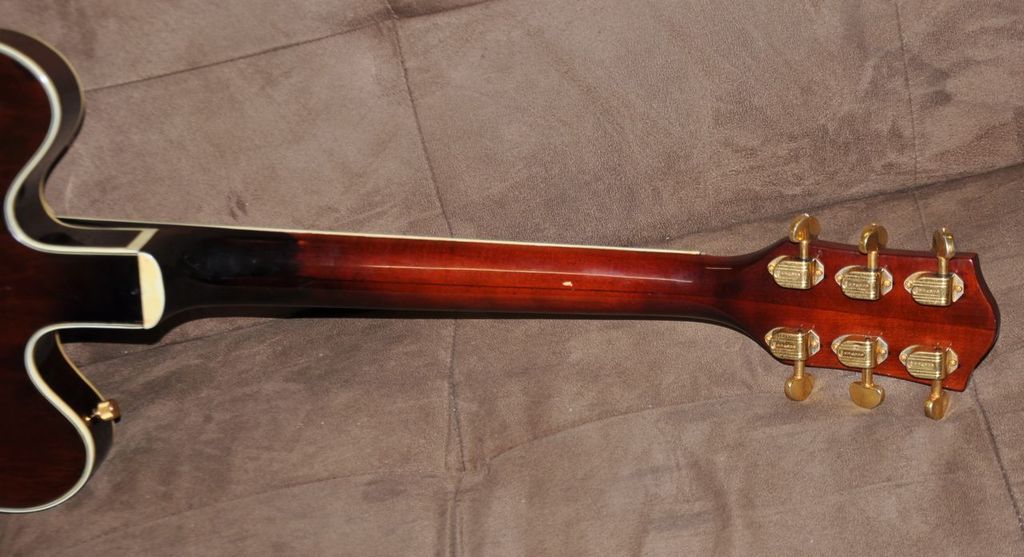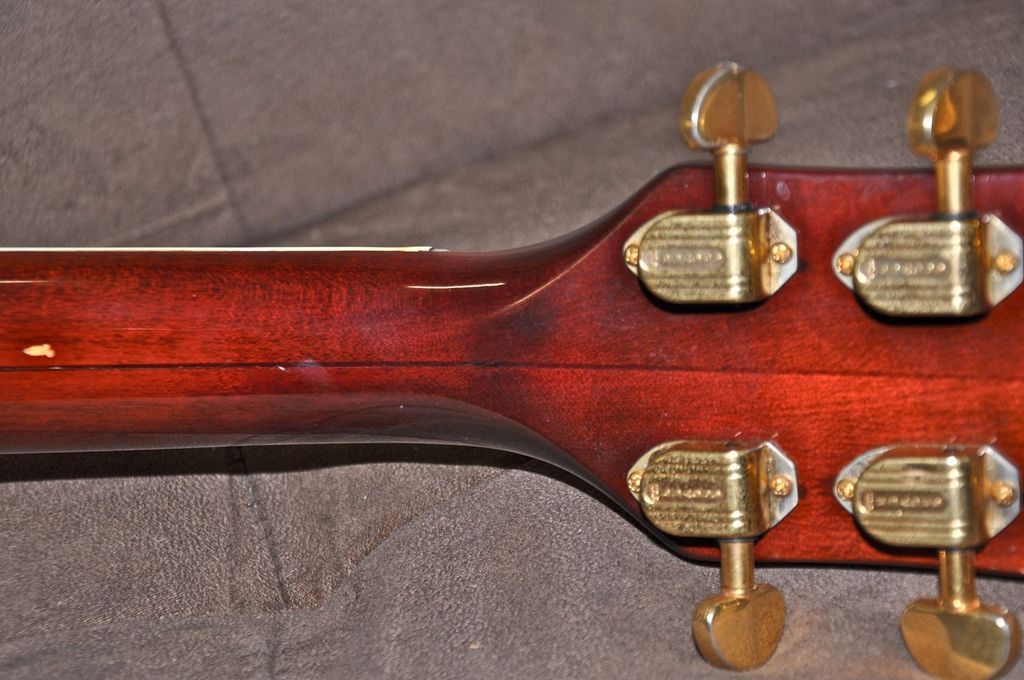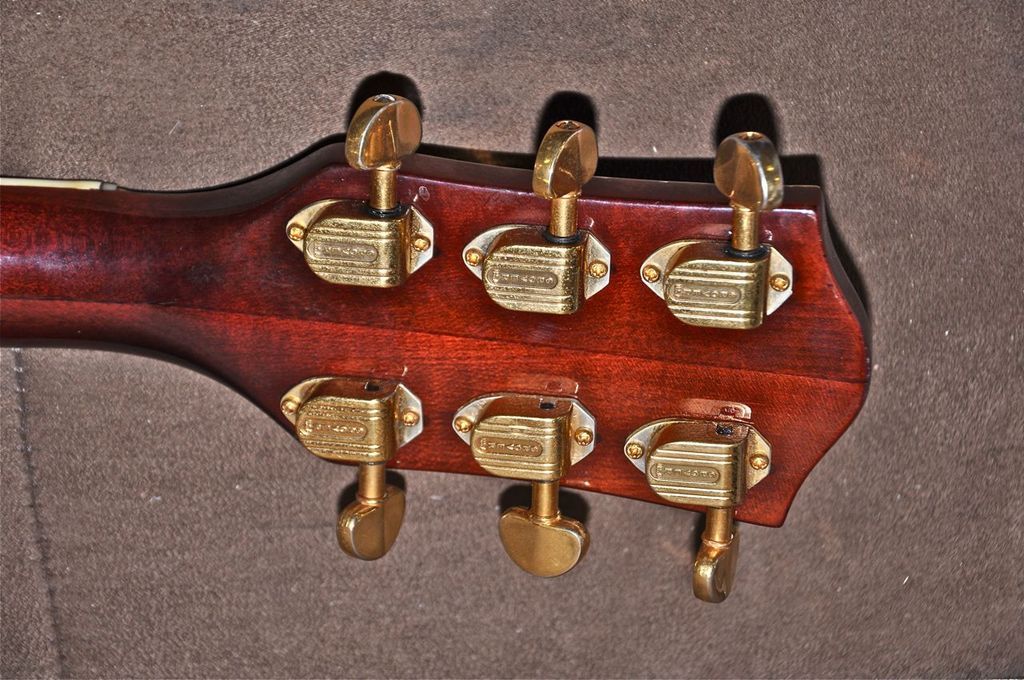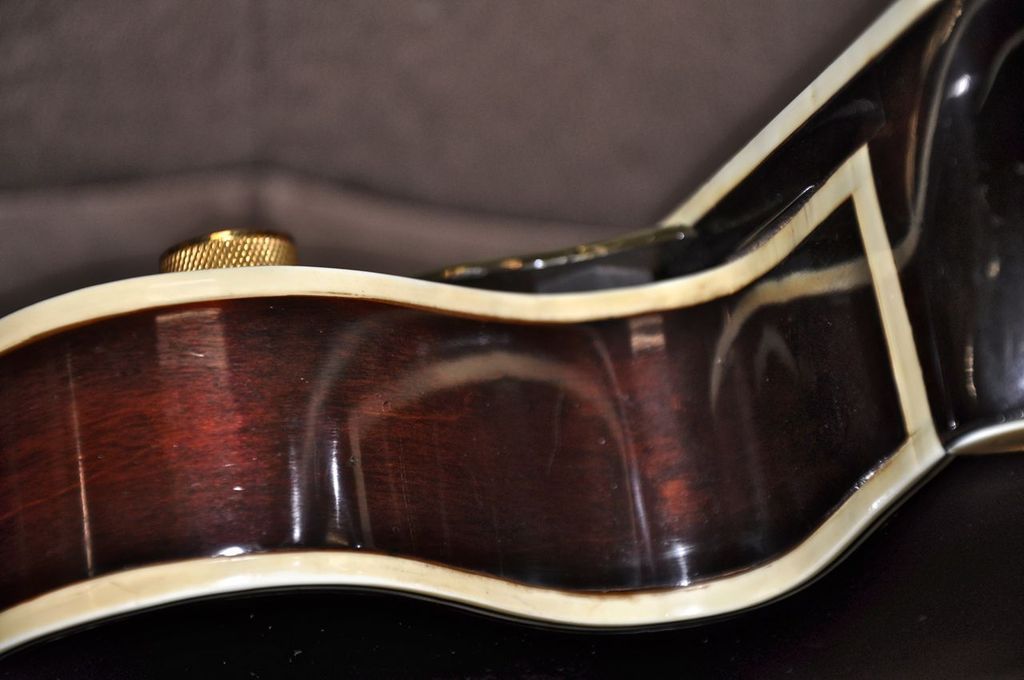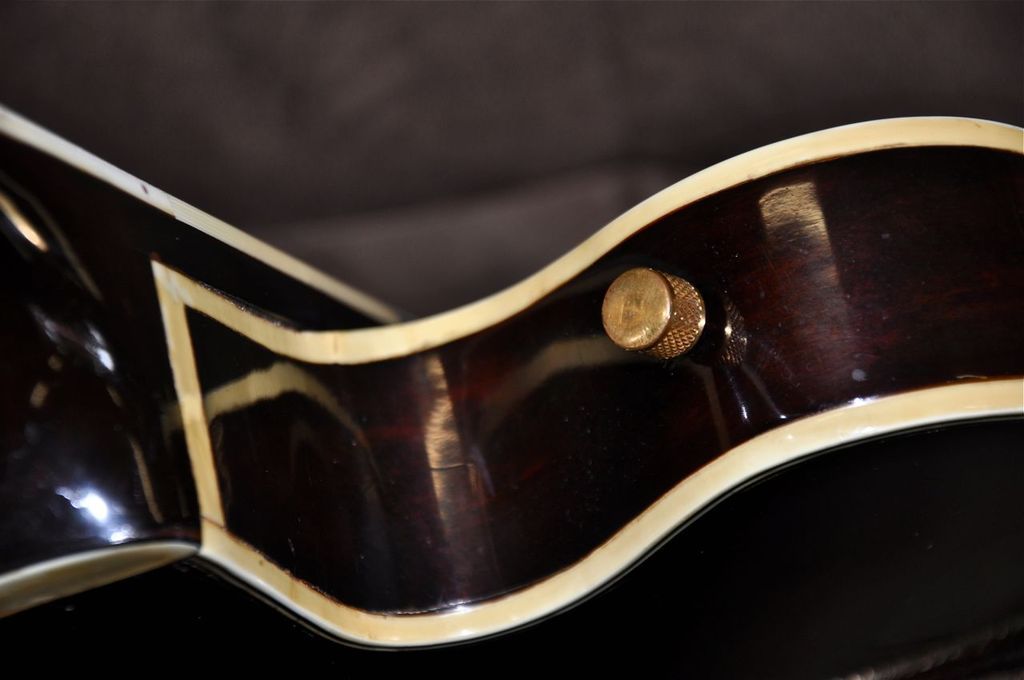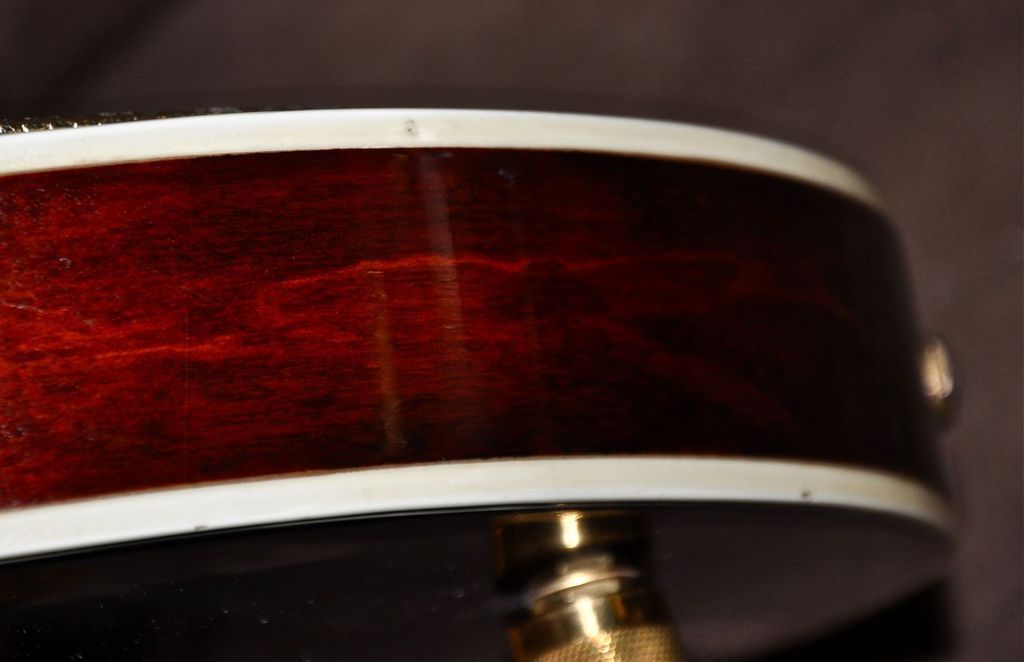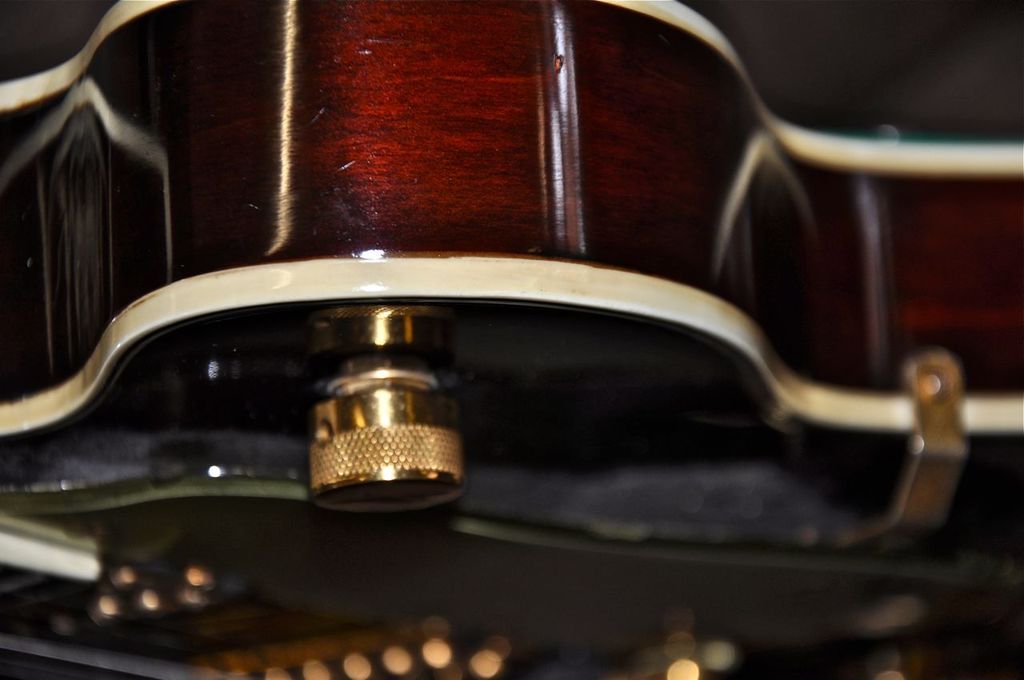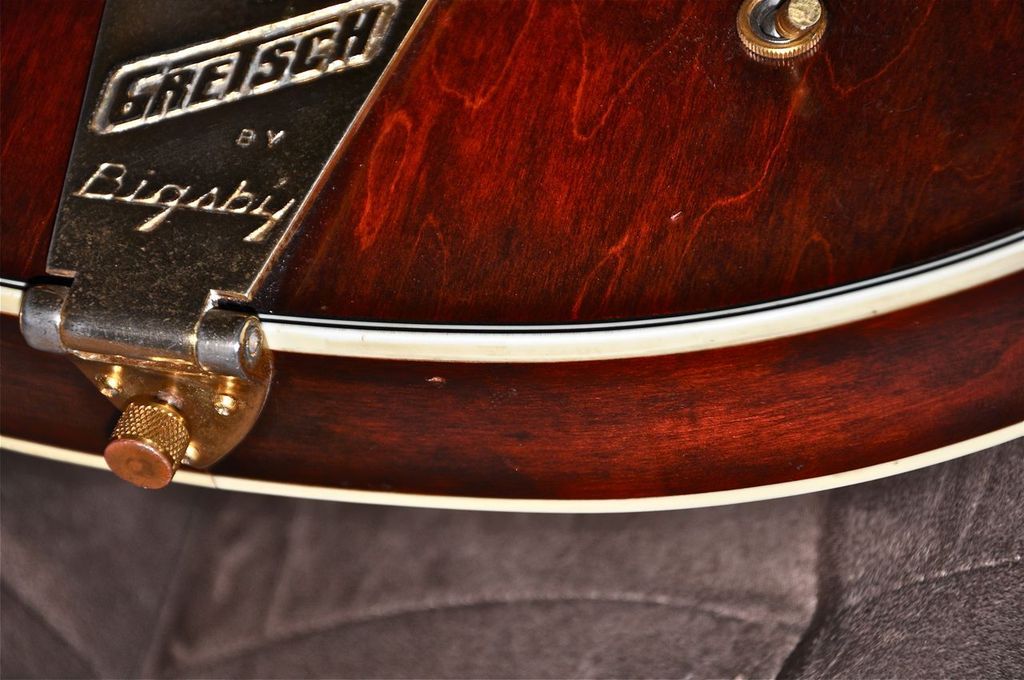 Version:1.0 StartHTML:0000000149 EndHTML:0000003077 StartFragment:0000000199 EndFragment:0000003043 StartSelection:0000000199 EndSelection:0000003043
Original 1964 Gretsch Country Gents are very hard to find, not only due to the popularity of the Beatles, but also because they are great guitars.

The guitar has seen a bit of action and has a few rock n roll bumps and bruises. However, the guitar's finish is original and in very clean condition. The binding is in fabulous condition considering how most of the binding deteriorate on these old Gretsch's, although there is a section of replaced neck binding on the treble side from the fifteenth fret.

Here is what else we have found after a very thorough investigation...



This Gent is from 1964. It has old original Gretsch tuners, although, at some stage a different set of simular dimensions tuners had been fitted. There has also been lacquer added to the rear of the headstock.

Being a 1964, it would appear the front Filtertron pickup may have replaced the Supertron. The pickups sound as good as they look ... very sweet.

The Gent is an early one without a model name on the pickguard and may also have been played left handed or was fitted with a double pickguard. There is also some over lacquering on the heal where it would appear the seam at one stage has had some glue run through a small section of laminate.

Overall a very striking looking guitar with an incredible action and sounds tremendous. Late model Gretsch Deluxe Country Gent case. Dig those crazy double mutes with red felt :)

The guitar action defies logic as it is so low and plays incredibly smoothly! One of the best feeling and playing guitars that I have had the pleasure of picking up. Truly amazing~