Black Dot Music has been servicing the New England and northwest area for over 25 years.
Black Dot Music's aim is to provide quality, great value instruments to anyone looking to enhance their lives through music.
Black Dot Music believes the process of selecting your instrument should be informative and fun.
Black Dot Music are always willing to share ideas, techniques and our own experiences to help demystify the learning process.


There is no way of measuring how great music makes you feel.
Whether listening or playing we all agree it adds value to our lives.
Tony Elder / Steve Jackson
Steve Thornycroft sharing his experience with the new Fender Custom Shop Guitars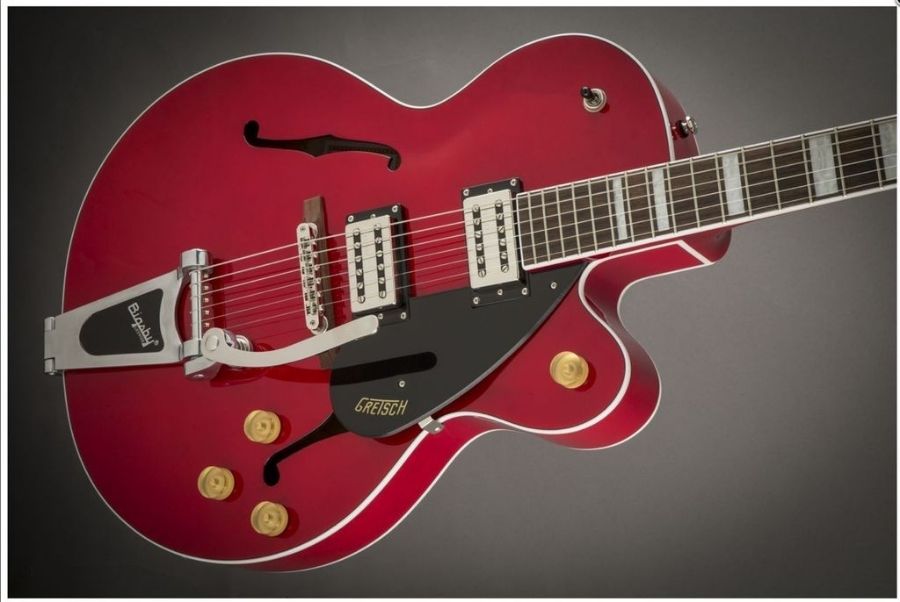 G2420T Gretsch Streamliner Hollow Body - Bigsby - Flagstaff Sunset
Black Dot's Top 5 in Stock (Mon 2 May)
1. Fender Stratocaster Custom Shop Limited Edition 1956 Heavy Relic
2. Fender Telecaster Custom Shop 1952 Heavy Relic
3. Fender Stratocaster 1959 Journeyman Relic Sherwood Green
4. Fender Telecaster Custom Shop 1963 Relic Sunburst
5. Fender Telecaster Custom Shop 1963 Relic Olimpic White
Black Black Dot's New Arrivals (Mon 2 May)
1. Fender American Vintage 1965 Stratocaster Burgundy Mist Metallic 2015
2. Fender Stratocaster American Standard 2013 Sunburst Maple Neck
3. Fender Stratocaster Classic Player 1960s - Candy Apple Red 2015
4. Fender Telecaster Classic Series '50's - Blonde 2003
5. Fender Telecaster Thinline Classic Series '72 Sunburst 2014
(click items to view)



Fender 2oth Anniversary Custom Shop Vibro-King







*** Website updates *** we will be adding inventory and updating daily. 




MARTIN 00015M 15 Series Auditorium

Tony Elder / Steve Jackson

*** Click Here to view inventory ***